35% off "Premium" 10 Belt Display - Discontinued Sale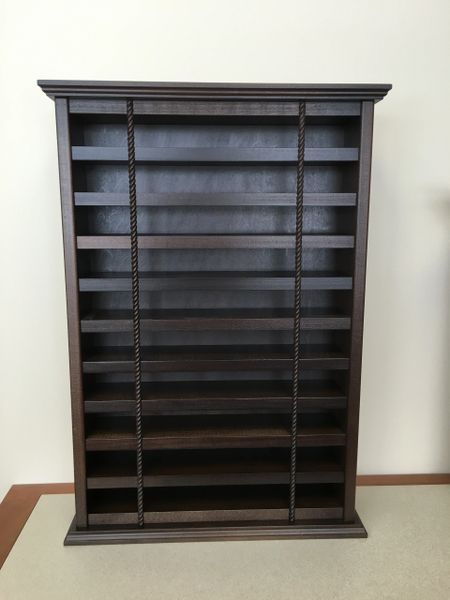 35% off "Premium" 10 Belt Display - Discontinued Sale
This item is being discontinued and is on SALE 35% off
We have 2 Espresso models left in stock

Let's face it, gym memberships, gi's, rash guards, and protein powders aren't cheap.  We designed the premium model display case to be a budget friendly alternative so that martial artists still have a high quality hand built display to show off their BJJ, Judo, Karate, or Tae Kwon do belts.  
The "premium" model, unlike the Elite model, has an open air design.  This means you can see, touch, and feel the belts without the interference of opening and closing a door.  Removing the door, and simplifying the construction, we are able to offer these display cases at a much lower price point.
This display can be wall mounted when you purchase the proper mounting hardware.
  If you choose not to wall mount the display we highly suggest purchasing an anti-tip kit to prevent the display from being knocked over possibly resulting in injury of people or pets. 



Our displays are designed for belts up to 1-3/4" wide


We currently have a limited number of premium models in the espresso color in stock.  Typical lead time for other colors is 4-6 weeks(But we may have one stock).  We will notify you of an expected ship date after we have received your order.  We will later notify you of when you package is set to ship and provide you with a UPS tracking number.